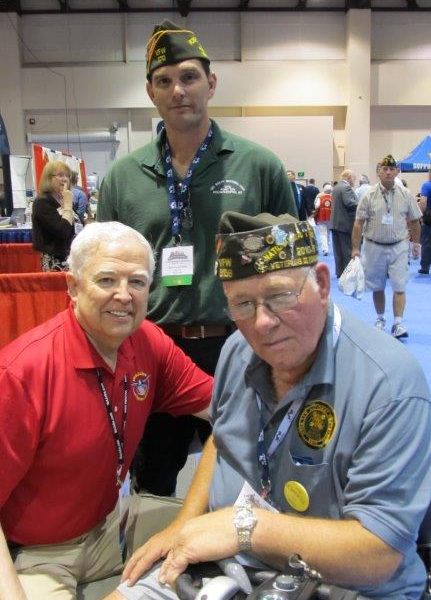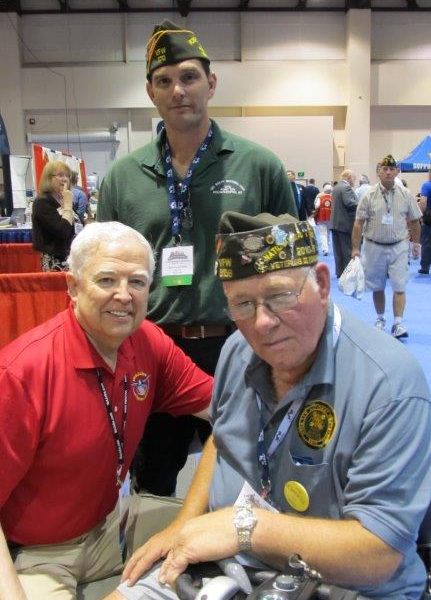 Today we'd like to introduce you to Ted Daywalt.
VetJobs is the leading Internet niche job board for reaching the 10.2 million military veterans currently in the work force, the 200 thousand active duty military personnel who transition each year and the members of the National Guard and Reserve who return to the United States each year from extended deployments, and their family members.
In 1999, a friend of VetJobs' founder, contacted Ted and told him that when he retired from the military he was contacted by a recruitment firm to help him with his resume and to find him a job. He paid the firm a non-refundable $5000. 6 months later, he had a resume that did not properly explain what he did during his service and no job. At that time, the military did not have the extensive search capability of the internet as it has today. Ted strongly felt that there had to be a better way to help his fellow veterans in finding gainful and career appropriate employment.
VetJobs was established in 1999 following extensive research on job and resume sites catering to the military market. The research indicated there was a gap in sites which truly assisted employers in identifying the transitioning military and veteran candidates. Those that did exist emphasized transitioning military and missed veterans already in the workforce, members of the National Guard & Reserve and the family members of veterans. VetJobs recognizes the impact that military service has on all of the family members of the military and was the first military internet job board to allow family members full access to VetJobs.
VetJobs is owned and operated by veterans for veterans. A seasoned management team of professionals assists companies and hiring authorities to successfully reach the military market.
In January 2000, The Veterans of Foreign Wars of the United States exclusively sponsored and purchased ten percent of the company. Since then, VetJobs has garnered more veteran service organization endorsements than any other site. Written endorsements include the Vietnam Veterans of America, Veterans of Modern Warfare, Student Veterans of America, Hope4Heroes, the Military Order of the Purple Heart, United States Army Warrant Officers Association, The Retired Enlisted Association, National Guard Association of the United States and the Reserve Officers Association.
VetJobs averages 200,000 daily jobs that are WORLDWIDE.
Has it been a smooth road?
VetJobs has a small "guerrilla" marketing and sales force. As with any start-up entrepreneur business, initial funding was necessary. Start-up capital was provided by the founder and several other people who believed in the mission of VetJobs. Once the mission of VetJobs was clearly established and implemented, the Veterans of Foreign Wars (VFW) exclusively endorsed and bought 10% of VetJobs to ensure that its mission would continue and strengthen. VetJobs needed to reach their target market, the military family, so cards and brochures were distributed to the appropriate transition offices on military bases and through the various Veteran Service Organizations such as VFW, Vietnam Vets of America, Disabled American Veterans, Student Veterans of America, National Guard and many others.
In order to reach the hiring section of businesses, VetJobs exhibits at Society for Human Resource Management (SHRM) meetings and other trade show events which target the military. VetJobs attends appropriate job fairs that invite military and their family members, both physical and on-line.
So, as you know, we're impressed with VetJobs – tell our readers more, for example what you're most proud of as a company and what sets you apart from others.
There are NO charges to any member of the military family to use VetJobs.
When once asked why a company should hire veterans, VetJobs' president my answer was:
How many of the vice presidents in your company manage a $30,000,000 budget, lead 18 people – that is a good ratio of people to money – go through twelve months of extensive training to learn their equipment, and if they make a mistake will take the City of Jacksonville off the face of the earth? I just gave you the basic job description of a weapons officer on a frigate in Mayport, Florida, who also has several other collateral duty assignments. And by the way, that weapons officer is a female who just turned 25 years old!
Because of what VetJobs does every day, lives are changed and the military's service to our country is validated by the efforts of VetJobs. VetJobs offers individual career counseling as needed. Sometimes this counseling becomes personal as veterans struggle with the silent wounds of wars that do not disappear when a veteran no longer wears the uniform.
One thing that separates VetJobs from other private military or government supported job boards is that VetJobs is available 24/7. Job seekers can search the website and prepare for job interviews or search other legitimate vetted job boards. A veteran who served in the Vietnam War called the office one evening at 9:30 pm. Two hours later, he had clear and definitive goals as to what he needed to do in the morning in order to receive the help that he and his family deserved. The other government agencies and military jobs boards that he had contacted had offered either no help or frustratingly slow possibilities. His wife called the office the next morning to thank VetJobs for saving her husband. He told her that he was 'finished with life' when he called just trying to find someone to talk with him.
VetJobs provided some of the startup funding for Student Veterans of America so that the veterans returning to college would have a support group of peers who understand the value of service to this country.
On the VetJobs website, free career assessment is available and interviewing tips on how to handle a variety of possible questions which may come up during an interview. Also provided is help with resumes including 'translating' what a service person did in the military into civilian language so that a prospective employer will understand the training and depth of experience of the veteran. A 'detailer' in the military is not a truck cleaner but an HR specialist.
Let's touch on your thoughts about our city – what do you like the most and least?
Atlanta is home to the majority of the VetJobs staff. VetJobs also has sales people who work remotely in different areas of the country. There is a very large number of military (both active, reserve and retired) in the Metro Atlanta area and many military friendly companies.
Because of the frequent travel requirements of VetJobs staff, the accessibility of the Atlanta airport is an extreme plus for this company. Atlanta's weather and location in the southeast are additional positives for any company.
People always complain about Atlanta traffic but for VetJobs it is a moot point since we are an internet company and our employees can work from home as needed. VetJobs emphasizes the quality of our employees' lives and understands that not all sales need to be completed in a typical office. Because of the internet, our employees are able to balance home and work schedules.
Contact Info: